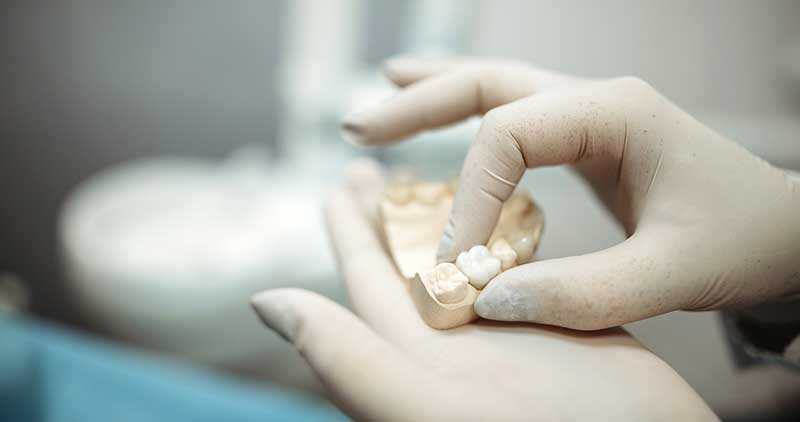 Same-day crowns can be a great option for dental patients with busy schedules or painful dental emergencies. The benefits of walking into a dentist's office with a broken tooth and out with a corrected smile are tremendous; however, there can be some disadvantages to getting crowns on the same day. To decide which is the best option for you, here are some of the pros and cons of same-day crowns.
Pros of Same-Day Crowns

Immediately Restores the Function of Your Teeth – If you do not get same-day crowns, you will likely be getting temporary crowns until the permanent crowns are made, in which you must be extremely careful while eating and even talking. With same-day crowns, you don't need to wear temporary crowns and your teeth are restored immediately.
Prevents Injury and Decay – The temporary crown you would have to wear could potentially break or come loose since it is not custom-made to fit your mouth. This can lead to injuries and other issues, such as the development of decay if your temporary crown falls out. However, with same-day crowns, they will fit right away and avoid injuries.
Saves You Stress – Getting same-day crowns will cut your appointments in half, therefore saving you time, money, and stress.
More Comfortable – Same-day crowns are custom-made to fit your mouth. Made out of ceramic material, they are much more comfortable than temporary crowns.
Cons of Same-Day Crowns

Not as Strong – While same-day crowns are made of ceramic technology, traditional crowns are usually made of either porcelain, metal, or porcelain fused to metal, which is stronger and more durable. They are also more resistant to wear and tear since they bind to the tooth better than same-day crowns.
Misses Potential Fractures Below the Gum Line – If your tooth fracture is anywhere below the gum line, a traditional crown will be the better option for you. The camera for same-day crowns will not capture below the gum line.
Same Day Crowns in Leesburg, Florida
If you are in need of same-day crowns in the Leesburg, Florida area, rely on the efficient dental services provided by Dr. Eddie Orobitg. For over 20 years, Eddie Orobitg, D.M.D. has treated the Leesburg community with quality dental health checkups and restorative procedures. If you are experiencing sensitivity, discomfort, or pain from cavities, then trust your experienced local dentist, Dr. Orobitg, to take care of all your dental needs.
Call 352-787-5919, to schedule your appointment today.