What Are Some of the Best Teeth Whitener Products on the Market?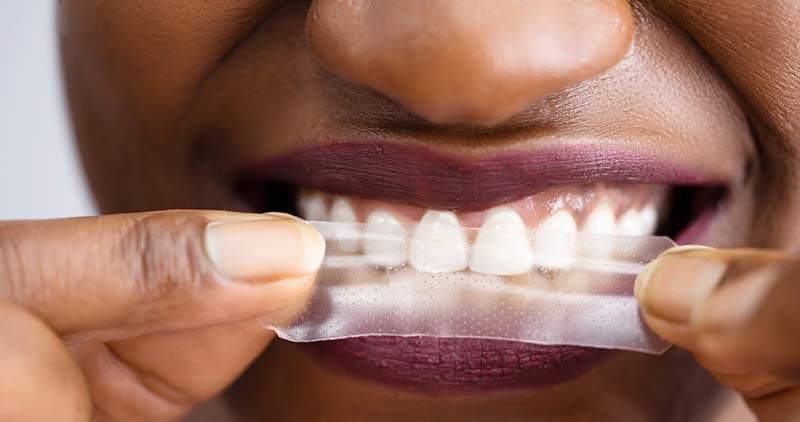 Whether it be from lack of brushing, coffee and red wine consumption, or even eating dark fruits, stains and discoloration can build up on your teeth over time. To get rid of unsightly stains, many turn to over-the-counter teeth whiteners. Such products rely on active ingredients like hydrogen peroxide and carbamide peroxide to penetrate tooth enamel and break down discoloration without softening or thinning teeth.
Top Teeth Whitener Products on the Market
Here are some of the most popular at-home teeth whitener solutions:
Crest 3D Whitestrips Classic Vivid
Burt's Bees Whitening Toothpaste
Opalescence Go Teeth Whitening Trays
SmileDirectClub Teeth Whitening Kit with Premium Wireless LED Light
Auraglow Teeth Whitening Pen
Colgate Optic White Overnight Teeth Whitening Pen
Are At-Home Teeth Whiteners Safe?
It is wise to consult with your dentist before starting an at-home teeth whitener product, especially if you have experienced tooth or gum sensitivity in the past. It is also important to do your research and know which whitening treatment is best for you and your smile.
Once you settle on a treatment, reading and following the exact directions on the packaging is crucial for safety and success. For example, if it says to leave whitening strips on for 10 minutes, don't leave them on for 30, or an hour. Doing so can damage your enamel and increase tooth sensitivity.
If you need help choosing a teeth whitening product that is best for your teeth, contact your local dentist Dr. Orobitg.
Make Your Teeth Whiter with Your Leesburg Dentist, Dr. Orobitg
For over 20 years, Eddie Orobitg, D.M.D. has treated the Leesburg community with quality dental health checkups and restorative procedures. Dr. Orobitg and his staff are equipped with the necessary tools to help make your smile brighter and whiter. Our professional in-office teeth whitening treatments are your most effective option since they are formulated with higher concentrates.
If you are experiencing tooth discoloration, sensitivity, discomfort, or pain, then trust your experienced local dentist, Dr. Orobitg, to take care of all your teeth whitening and dental needs. Call 352-787-5919, to schedule your appointment today.