When Tooth Extraction is Necessary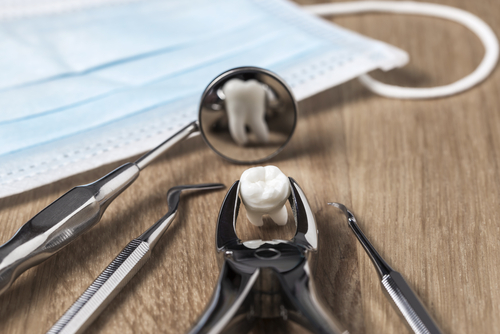 Teeth are meant to last a lifetime, and at Dr. Orobitg's office, we will take every possible measure to preserve natural teeth. There will be times when we may have to recommend a tooth be removed to preserve your dental and overall health.
In some cases, that may require a surgical tooth extraction. Here are some of the reasons a surgical tooth extraction may be necessary, and how it is different from other extractions.
Why a Tooth Can't be Saved
Although orthodontists may extract teeth to reduce crowding, and dental surgeons extract wisdom teeth because of their awkward position behind your molars, teeth most typically have to be removed due to trauma or disease. If a tooth cannot be repaired with a filling, crown, or because of an accident or excessive decay, extraction may be the best course of action. Additionally, teeth that are not supported by an adequate amount of bone due to periodontal disease may also be candidates for removal if periodontal procedures are unsuccessful.
Simple vs. Surgical Extraction
Data shows that surgical tooth extraction is one of the most common surgeries performed in the United States. When a tooth is visible above the gum line and a dentist can remove it with forceps, the procedure is called a simple extraction. When a tooth has yet to grow in (in the instance of a wisdom tooth, for example), the dentist will need to remove gum tissue or bone in order to extract it. This is called a surgical extraction and it requires stitches to heal properly.
Surgical extraction may sound daunting, but the procedures and anesthesia used by dentists today mean there is little to worry about.
Your local dentist, Eddie C. Orobitg, DMD, offers more than two decades of experience and excellence in dentistry to Leesburg, FL residents. He brings a warm and caring approach to the profession and ensures you understand what each procedure entails. For more information about tooth extraction or to schedule an appointment, contact the Orobitg Dentistry at 352-702-4147 today.