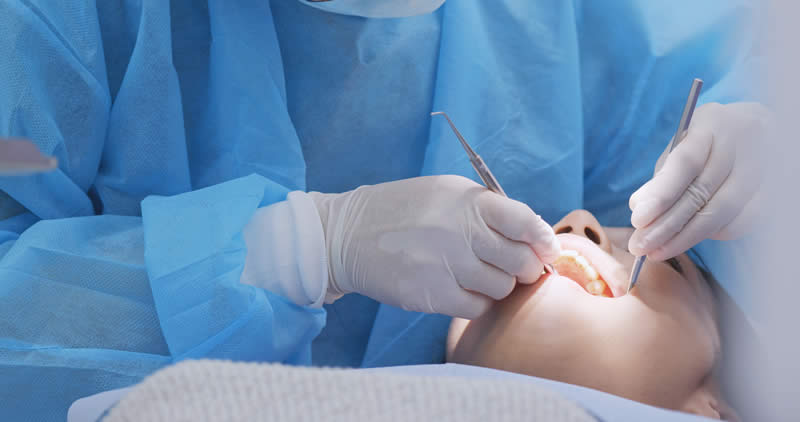 Oral Surgeon vs Orthodontist: Who Do You Need to See?
To many people, a visit to a dentist is often looked at with fear and trepidation, yet your oral health is of absolute significance. Oral and maxillofacial surgery, also known as oral surgery is a distinct and vital area of expertise in dentistry.
Core Areas of Specialization
Both oral surgeons and orthodontists take the time to dedicate themselves in a particular discipline of dental career. An oral surgeon delves deep into surgical procedures of the dental practice. The American Dental Association recommends that oral surgeons complete a four-year hospital-oriented internship program in addition to their schooling. Besides their training in oral surgery, they also deal with emergency medicine, plastic surgery and the study of ENT (Ear, Nose, and Throat). The core focus of an oral surgeon's study entails the following:
Mouth and jaws
Skin and muscles of the face
Bones
Treatment
When you find yourself at an oral surgeon, there are many procedures you might need. Some of the more common procedures and treatments oral surgeons can provide include:
Repairing damage from a motor vehicle accident and related facial trauma
Corrective hereditary deformities (cleft lips)
Head and neck cancer
Extracting teeth
Jaw bone reconstruction
Cosmetic corrective jaw surgery
On the other hand, an orthodontist specializes in straightening of the teeth as well as treating gums and facial muscles. An orthodontist uses various sets of tools to align jagged teeth, sometimes affixing individual braces for each tooth, ultimately wiring them together. In some instances, the orthodontist will utilize clear computer-generated plastic braces, which need to be replaced bi-weekly.
Get Expert Treatment
If you live in Leesburg and prefer to receive top-notch dental care, Orobitg Dentistry should be your first option. Commendation by many of our patients for being caring and responsive to their needs makes our dentistry an excellent center for caring. Our family dentistry's primary objective is to uphold the element of a patient's smile, which is distinctive and inborn to them. If you have any questions or would like to set up a consultation, call us today at (352) 787-5919