How Often Should You See the Dentist?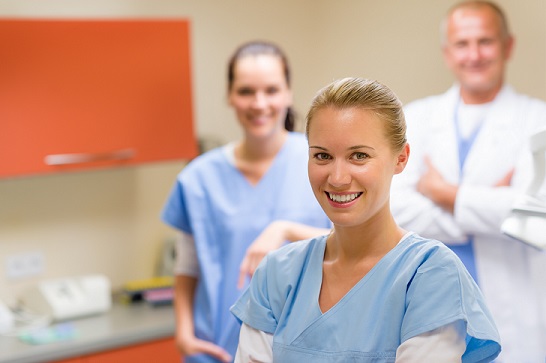 As an adolescent, you were likely advised to have regular dental check-ups every six months to help prevent cavities on your newly grown permanent teeth. However, as an adult, cavities may be the least of your dental concerns. Disease, injury, lack of care, or general wear and tear can have serious effects on your teeth and gums over the years—leading you to wonder, "How frequently should I visit my dentist near me?"
Regular Dental Visits for Adults
Just as with annual physical exams, routine dental exams allow you and your doctor to maintain your oral health and stay ahead of any changes happening inside your mouth that could lead to disease or discomfort. A comprehensive oral exam should include:
Dental examination of your teeth
Esthetic examination of the appearance of your teeth and gums related to your face
Head and neck examination of the soft tissues of your mouth, throat, and surrounding areas
Occlusal examination that analyzes your bite
Periodontal examination of the gums and bones supporting your teeth
Salivary function examination of the quality and quantity of your saliva
TMJ examination of your jaw joints
Various radiographic (X-ray) scans of your teeth, jaw, and bite
Your dentist can also provide you with an oral cancer screening or other preventative measures to detect health concerns such as diabetes or Sjögren's syndrome.
When to Schedule Your Appointment
While it is still recommended that adults schedule dental appointments every six months to a year, your appointment dates will largely depend on your level of personal oral hygiene. If you have tooth decay, gum disease, or are experiencing pain, then Dr. Orobitg may advise you to visit every month or quarter until your issue is remedied. However, if you floss regularly and have generally healthy teeth, then you may only need to see your dentist once a year.
If while reading this you realize it's been a while since your last dental visit, you're likely overdue. After all, catching a dental problem early will not only save you a lot of pain and discomfort, but it will also save you money.
Be Proactive About Your Oral Health
Don't wait until tooth pain appears to schedule your comprehensive oral exam. Contact Eddie Orobitg, D.M.D. today for all your dental care needs. Treating the Leesburg community for over 20 years, Dr. Orobitg provides quality dental checkups and procedures. To schedule your appointment, call (352) 787-5919.