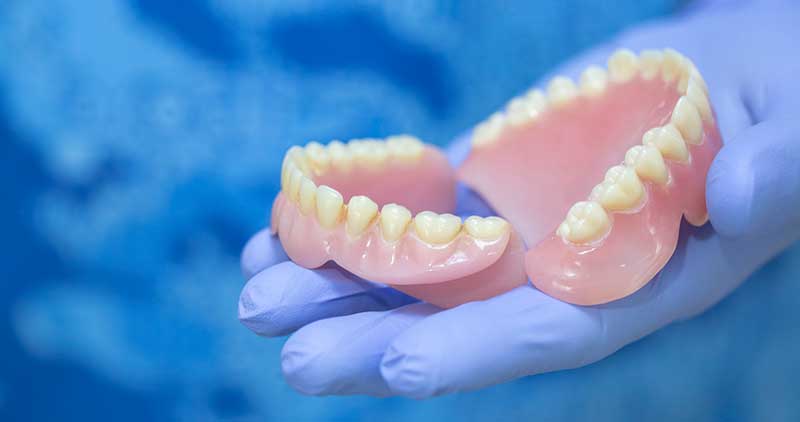 From implants to dentures, restorative dental care provides many opportunities to keep your smile looking neat for years to come. Yet, while high-quality dentures are beneficial, they can be expensive. Here's a breakdown of why you should choose top-of-the-line dentures and how much they can cost.
What Are Dentures?
Dentures are removable, prosthetic teeth. They are a good option for those who have lost multiple teeth and cannot afford dental implants or bridges. While other options are more permanent, they are also much more expensive than dentures.
The main benefit of dentures is that they are not permanently fixed. Unlike implants, dentures can be taken out when desired and are easy to store and clean.
2 Types of Dentures
The two most common types of dentures are complete and partial.
Complete dentures

Can either be conventional or immediate. Conventional dentures can't be put in until after the mouth has finished healing from tooth removal. Immediate dentures can be worn as your mouth recovers; however, they will need more adjustment since your mouth changes as it heals.

Partial dentures

Involve either a single tooth replacement or multiple teeth with a gum-colored base.
Dentures can be made out of multiple materials. The most common types are acrylic, cast metal, porcelain, or plastic.
The Cost of Top-of-the-Line Dentures
Since there are different types of dentures, the price is going to vary. The cost of dentures is dependent on a number of factors, including type, material, and appearance.
Top-of-the-line dentures are generally made of acrylic. They're considered top-of-the-line because they look the most realistic to your teeth and last the longest. A complete set of top-of-the-line dentures ranges anywhere from $1,000–$5,000. Partial acrylic sets can be anywhere from $770–$1,079.
While other denture options are available, top-of-the-line will look the best, last the longest, and have the least amount of issues. The cost is also lower than that of a single dental implant, which can be up to $5,000 per tooth.
Your Leesburg, Florida Denture Expert
It's important to consult with a dentist before deciding on what type of dentures you need. A good dentist will work with you to create a comprehensive list of options and find the dentures to suit your needs. If you're ready for top-of-the-line dentures from a local expert, consider Eddie Orobitg, D.M.D.
Dr. Orobitg has treated the Leesburg community with quality dental health checkups, restorative procedures and cosmetic services for more than 20 years. If you are interested in exploring a complete or partial denture fitting, then trust us to take care of all your dental needs. To schedule your appointment, give us a call at 352-787-5919.