How Do You Handle a Dental Emergency?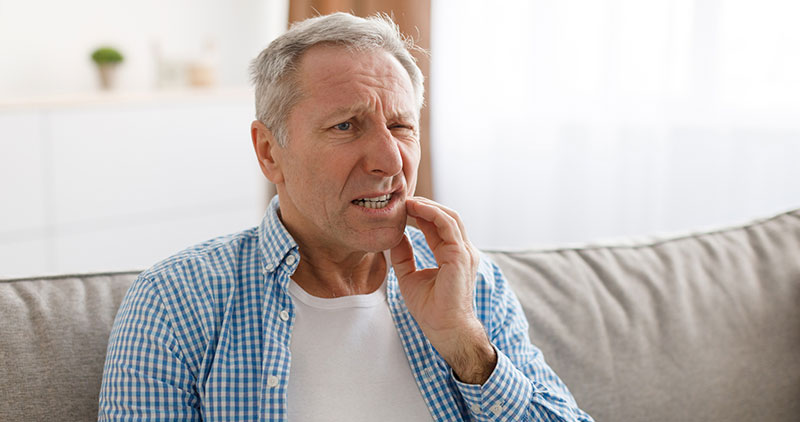 The human tooth can be a fragile organ. From toothaches and cavities to cracks and chips, your teeth can be very vulnerable to injury. Therefore, it is important to be aware of the ways a dental emergency can occur, how to prevent one from occurring, and how to treat one with dental emergency services when you need it most.
Types of Dental Emergencies
Tooth and mouth injuries can easily occur from a number of circumstances, whether from a fall or from poor dental hygiene. What may not seem like a dental emergency may actually be more serious than you imagine. The following common dental injuries often require dental emergency services:
Severe toothache

This sensation of tooth pain can be the result of dental decay, infection, or possibly gum disease that should be checked by your dentist.

Tooth trauma

Chipped, broken, or knocked-out teeth must be examined and repaired by a dentist.

Bleeding gums

The result of popped blood vessels in the mouth, this could occur from aggressive chewing, lack of flossing, or an underlying issue such as gingivitis.
No matter what problem you are facing, consult with your primary dental care provider to treat your discomfort and take care of any possible underlying issues.
Dealing with Dental Emergencies
Dental injuries range in severity. Here are ways you can treat different incidents while you wait for dental emergency services.
For toothaches, hold something cold to the area of your cheek where the pain persists to reduce swelling. Reach out to a dental professional to assess the severity of the issue and any medications that may be needed.
For chipped or cracked teeth, contact your dentist and rinse the inside of your mouth with warm water to avoid infection.
For knocked out permanent teeth, keep them wet by placing the teeth in a bag of milk or saliva. If you are trying to save the tooth, avoid touching it by its root to prevent possible infection and visit your local dentist immediately.
For bloody gums or internal trauma to your mouth, apply a warm saltwater rinse to heal wounds and prevent infection and see a medical professional as quickly as possible if bleeding persists.
To ensure your dental health is at its best, consult with an experienced and licensed professional near you. If you are suffering from tooth pain and discomfort or have experienced a dental emergency, trust your Leesburg dentist Dr. Orotbig for fast and effective dental emergency services.
Dental Emergency Services in Your Area
For over two decades, Dr. Eddie C. Orotbig, D.M.D, has provided quality dental emergency services to Leesburg area residents in need, including periodic checkups and oral restoration. With a degree from the University of Florida College of Dentistry, three years of experience as a dental officer for the US Navy, and a membership in the American Orthodontic Society, Dr. Orotbig is the local dentist to rely on in the event of a dental emergency. Schedule your appointment today by calling 352-787-5919.