Dental care from people who excel at it.
Redefining the dental experience
How does our caring show? According to our patients, it's more than how we respond to their dental needs. It's how we deal with their concerns, their anxieties. How we welcome them into our family.
We know there isn't just one procedure or smile type that fits every patient's needs or desires. Our goal is to maintain those elements of our patients' smiles that are unique and natural to them, while improving the health of their smiles – whether they come to us for preventative care, restorations like fillings, crowns, and implants or to enhance the beauty of their smiles.
Our office is designed to give patients the most relaxing experience they can get when visiting the dentist.
Some dentists stay detached from their patients. We've never met a patient, yet, who agreed with that philosophy. Receive your dental care from people who excel at caring.
Warmly Welcoming New Patients
General Family Dentistry

Cosmetic Dentistry

Implants

Periodontics

Endodontics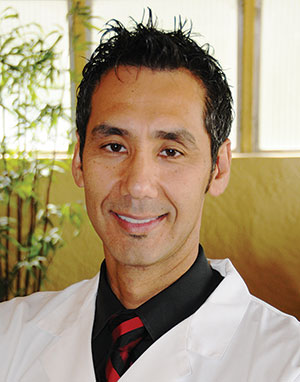 Eddie C. Orobitg, DMD knows the impact a smile can have on your life and self-confidence. He looks forward to being your dentist.
"Dr. Eddie gives 110% to your problem or concern, and is incredibly gentle, professional, caring and skilled."
"I avoided photos and eating out. Even worse was the pain. People know something's better. They just don't know what. I can't stop smiling."
"Dr. Orobitg has the absolute lightest touch. We would never go to another dentist."
 Dreama Michael and Norma D. Hurst